Tonightish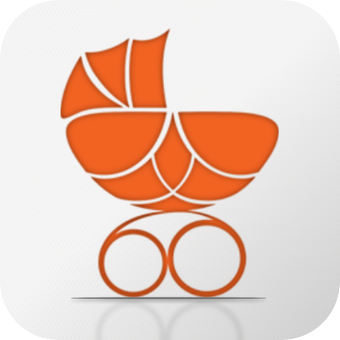 Tonightish is an iPhone app that helps you book, privately share, and manage you sitters.
App Screenshots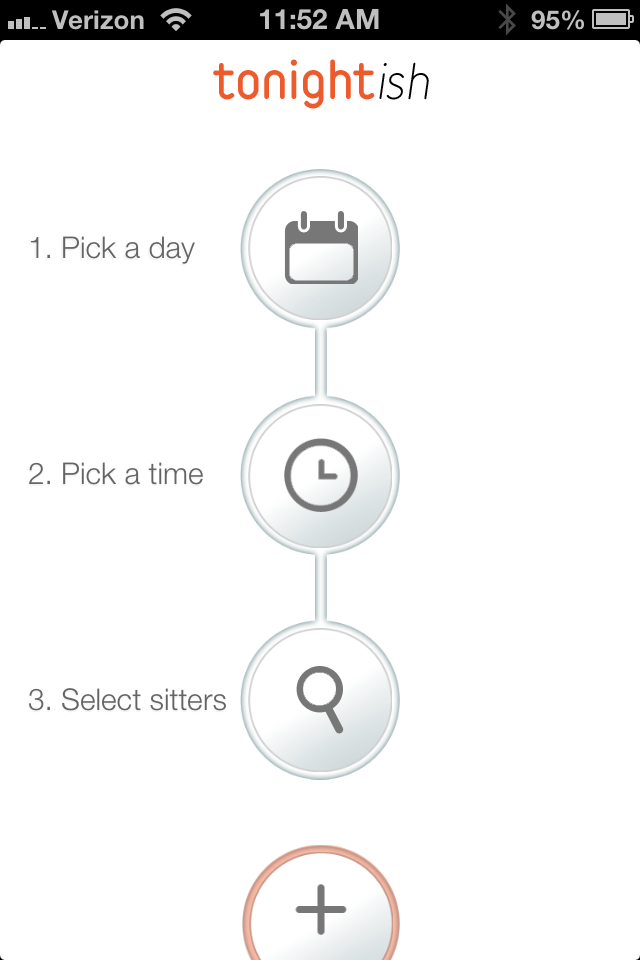 The Home screen features the 3 buttons you use to request sitters for a booking and the menu button at the bottom.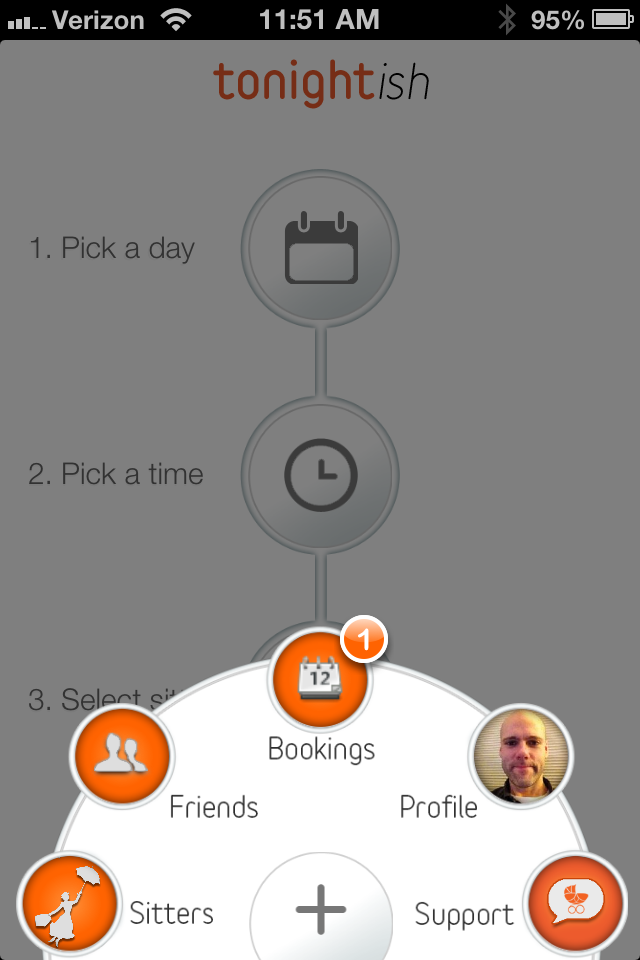 This animated, see the video above, menu gives users access the management screens for their sitters, friends, bookings, and profile.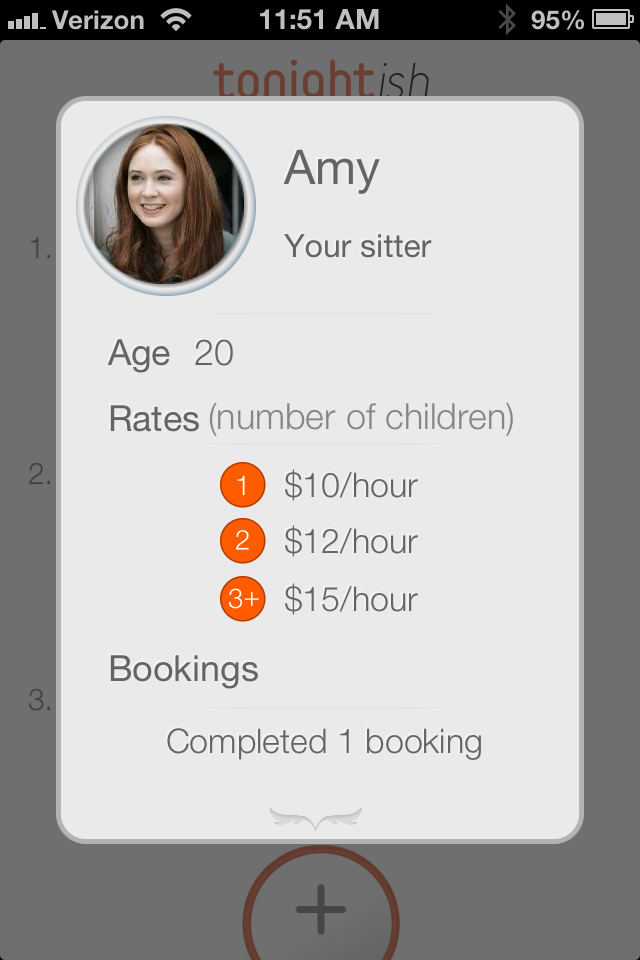 Each sitter has a profile that can be accessed anywhere in the app by tapping on their photo. The profile appears as a card that is either animated into view from above or as the reverse side of a booking card.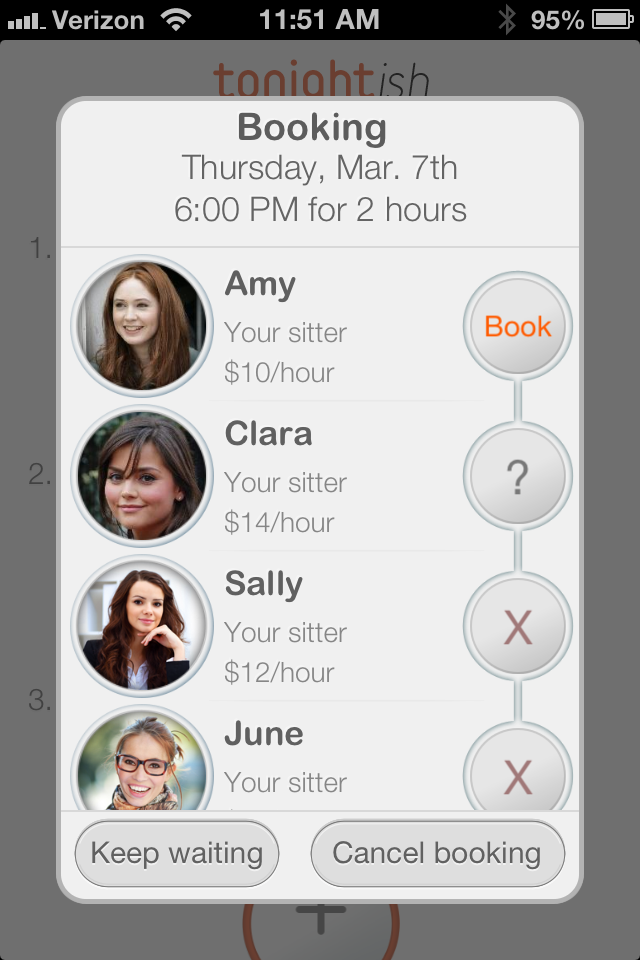 Instead of forcing the user to navigate through the app when they have a response from the sitter we present a card for bookings at startup. Each card shows the current response (Yes/No/No response) for each sitter. From here you can book an available sitter or keep waiting to see if responds that they are available. The sitters profile can be accessed by touching their picture.
When you request a booking you can select several sitters to ask.